advise

ad·vise
verb
The definition of advise is to offer a suggestion about what should be done in a situation.

A mother warning her child to bring rain boots and an umbrella to an outdoor activity on a day that rain is expected is an example of advise.
---
advise
transitive verb
-·vised′

,

-·vis′ing
to give advice or an opinion to; counsel
to offer as advice; recommend
to notify; inform: he was advised of the facts
Origin of advise
Middle English
avisen
, origin, originally , to consider from Old French
aviser
from Medieval Latin
advisare
from
advisum
: see advice
to discuss something and get advice; consult (with a person)
to give advice
---
advise
verb
ad·vised, ad·vis·ing, ad·vis·es
verb
transitive
To offer advice to; counsel: advised him to study abroad; advised that we should reconsider the idea.
To recommend; suggest: advised patience.
To inform; notify: advised us that the meeting had been postponed.
verb
intransitive
To offer advice: How would you advise?
To take counsel; consult: She advised with her associates.
Origin of advise
Middle English
avisen, advisen
from
Old French
aviser
from
avis
advice
; see
advice
.
---
advise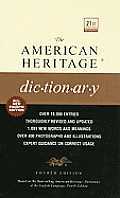 ---

Verb
(third-person singular simple present advises, present participle advising, simple past and past participle advised)
To give information or notice to; to inform; — with of before the thing communicated.

We were advised of the risk.

(intransitive) To consider, to deliberate.
Usage notes
This is a catenative verb that takes the gerund (-ing). .
---