bargain

bar·gain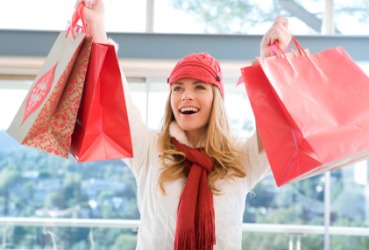 This woman is pleased with the bargains she found.
noun
The definition of a bargain is an understanding between two people on the cost of goods or services.

If someone agrees to sell a product at 10 percent off as long as the other person orders at least 12, that is an example of a bargain.

A bargain is defined as something that you buy that costs less than it normally does.

A purchase made at a sale is an example of a bargain.
verb
To bargain means to discuss the details in a business transaction regarding selling, buying, or exchanging.

To barter with another farmer to exchange a certain number of eggs for a certain amount of beef is an example of bargain.
---
bargain
a mutual agreement or contract in which the parties settle on what should be given or done by each
the terms of such an agreement
such an agreement considered in terms of its worth to one of the parties: to make a bad bargain
something offered, bought, or sold at a price favorable to the buyer
Origin of bargain
Middle English and Old French
bargaine
from Old French
bargaignier,
to haggle from Frankish an unverified form
borganjan,
to lend, akin to Old English
borgian,
borrow
to discuss the details of a transaction, contract, treaty, etc., trying to get the best possible terms
to make a bargain or agreement
to sell or trade to another by bargaining; barter
bargain for
to try to get cheaply
to expect; anticipate; count on
into the bargain
beyond what has been agreed on; in addition
---
bargain
noun
An agreement between parties fixing obligations that each promises to carry out. See Synonyms at agreement.

a. An agreement establishing the terms of a sale or exchange of goods or services: reached a bargain with the antique dealer over the lamp.

b. Property acquired or services rendered as a result of such an agreement.

Something offered or acquired at a price advantageous to the buyer: That silk dress is a bargain at that price.
verb
bar·gained, bar·gain·ing, bar·gains
verb
intransitive
To negotiate the terms of an agreement, as to sell or exchange.
To engage in collective bargaining.
To arrive at an agreement.
verb
transitive
To exchange; trade: bargained my watch for a meal.
Phrasal Verbs:
bargain for (or on)
To count on; expect:
"I never bargained for this tearing feeling inside me"
(
Anne Tyler
)
Origin of bargain
Middle English
from
Old French
bargaigne
haggling
from
bargaignier
to haggle
of Germanic origin
; see
bhergh-
1
in Indo-European roots.
Related Forms:
---
bargain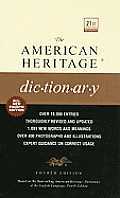 bargain
compact
2
contract
covenant
deal
1
These nouns denote an agreement arrived at after a discussion in which the parties involved promise to honor their respective obligations:
kept my end of the bargain and mowed the lawn; made a compact to correspond regularly; a legally binding contract to install new windows; a covenant for mutual defense; ignored the requests that weren't part of the deal.
---

---
bargain - Legal Definition
n
A voluntary agreement between parties for the exchange or purchase of goods or services, regardless of whether the transaction is legal or the consideration is sufficient for the agreement to constitute a contract. Synonymous with contract.
v
To negotiate the terms of an agreement.
---