beat

beat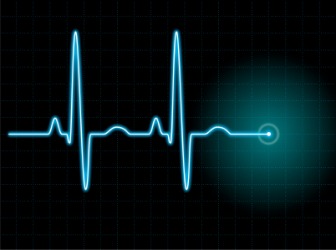 The beat of a heart.
adjective
The definition of beat is someone or something that is extremely tired and/or worn out.

An example of beat is a person who has just worked 16 hours on his feet.
noun
Beat is defined as a rhythmic movement, or is the speed at which a piece of music is played.

An example of beat is the beating of a heart.
An example of beat is the rhythmic noise played on a drum.
An example of a beat is the tempo at which a conductor leads an orchestra to play.
verb
Beat means to hit something over and over again or to form or mix something.

An example of beat is to hit a rug with a stick in order to get the dirt out.
An example of beat is to tap a drum.
An example of beat is to stir heavy cream rapidly, turning it into whipped cream.
An example of beat is to walk repeatedly through the snow from the house to the garage, resulting in a walkway being created.

To beat is to win, or to arrive first for something.

An example of beat is to win a game of checkers against an opponent.
An example of beat is to arrive first at the finish line in a race.
---
beat
transitive verb
,

beat′en

,

beat′ing
to hit or strike repeatedly; pound
to punish by striking repeatedly and hard; whip, flog, spank, etc.
to dash repeatedly against: waves beat the shore

to form by repeated treading or riding: to beat a path through grass
to keep walking on: to beat the pavements

to shape or flatten by hammering; forge
to mix by stirring or striking repeatedly with a utensil; whip (an egg, cream, etc.)
to move (esp. wings) up and down; flap; flail
to hunt through; search: the posse beat the countryside for the fugitive
to make, force, or drive by or as by hitting, flailing, or pounding: to beat one's way through a crowd, to beat chalk dust from erasers

to defeat in a race, contest, or struggle; overcome
to outdo or surpass
to act, arrive, or finish before

to mark (time or rhythm) by tapping, etc.
to sound or signal, as by a drumbeat

Informal

to baffle or puzzle

Informal

to cheat or trick

Slang

to avoid the penalties associated with (a charge, indictment, etc.); escape (a rap)
Origin of beat
Middle English
beten
from Old English
beatan
from Indo-European an unverified form
bhaut-
from base an unverified form
bhau-
, an unverified form
bh?-
, to strike, beat from source beetle, butt and butt, Classical Latin
fustis
, a club
to strike, hit, or dash repeatedly and, usually, hard
to move or sound rhythmically; throb, pulsate, vibrate, tick, etc.
to strike about in or hunt through underbrush, woods, etc. for game
to take beating or stirring: this cream doesn't beat well

to make a sound by being struck, as a drum
to beat a drum, as to sound a signal

Informal

to win

Naut.

to progress by tacking into the wind

Radio

to combine two waves of different frequencies, thus producing an additional frequency equal to the difference between these
a beating, as of the heart
any of a series of blows or strokes
any of a series of movements or sounds; throb

a habitual path or round of duty: a policeman's beat
the subject or area assigned regularly to a news writer

the unit of musical rhythm: four beats to a measure
the accent or stress in the rhythm of verse or music
the gesture of the hand, baton, etc. used to mark this

Informal

a person or thing that surpasses: you never saw the beat of it

beatnik
[oftenB-] any of a group of U.S. writers in the 1950s and 1960s whose work grew out of and expressed beat attitudes

Acoustics

the regularly recurring fluctuation in loudness of sound produced by two simultaneous tones of nearly equal frequency

Ballet

a movement in which one leg is brought in contact with the other or both legs are brought together in the air

Journalism

a reporting of a news item ahead of all rivals; scoop

Naut.

a tack into the wind

Radio

one cycle of a frequency formed by beating
Informal

tired out; exhausted, physically or emotionally
of or belonging to a group of young persons, esp. of the 1950s, rebelling against conventional attitudes, dress, speech, etc., largely as an expression of social disillusionment
beat about
to hunt or look through or around
beat back
to force to retreat; drive back
beat down
to shine steadily with dazzling light and intense heat, as the sun
to put down; suppress

Informal

to force to a lower price
beat off
to drive back; repel

Slang

to masturbate: said of a male: somewhat vulgar
beat one's meat
Slang
to masturbate: said of a male: considered vulgar by many
beat out
Baseball
to reach first base safely on (a bunt or grounder), as before an infielder's throw
beat up (on)
Slang
to give a beating to; thrash
to beat the band
Slang
with great energy and vigor; fast and furiously
---
beat
verb
beat, beat·en,
or
beat
beat·ing, beats
verb
transitive
a. To strike repeatedly.

b. To subject to repeated beatings or physical abuse; batter.

c. To punish by hitting or whipping; flog.

a. To strike against repeatedly and with force; pound: waves beating the shore.

b. To flap (wings, for example).

c. To strike so as to produce music or a signal: beat a drum.

d. Music To mark or count (time or rhythm), especially with the hands or with a baton.

a. To shape or break by repeated blows; forge: beat the glowing metal into a dagger.

b. To make by pounding or trampling: beat a path through the jungle.

To mix rapidly with a utensil: beat two eggs in a bowl.

a.

To defeat or subdue, as in a contest. See Synonyms at

defeat

.

b. To force to withdraw or retreat: beat back the enemy.

c. To dislodge from a position: I beat him down to a lower price.

Informal To be superior to or better than: Riding beats walking.
Slang To perplex or baffle: It beats me; I don't know the answer.
Informal

a. To avoid or counter the effects of, often by thinking ahead; circumvent: beat the traffic.

b. To arrive or finish before (another): We beat you home by five minutes.

c. To deprive, as by craft or ability: He beat me out of 20 dollars with his latest scheme.

Physics To cause a reference wave to combine with (a second wave) so that the frequency of the second wave can be studied through time variations in the amplitude of the combination.
verb
intransitive
To inflict repeated blows.
To pulsate; throb.

a. To emit sound when struck: The gong beat thunderously.

b. To strike a drum.

To flap repeatedly.
To shine or glare intensely: The sun beat down on us all day.
To fall in torrents: The rain beat on the roof.
To hunt through woods or underbrush in search of game.
Nautical To sail upwind by tacking repeatedly.
noun
A stroke or blow, especially one that produces a sound or serves as a signal.
A pulsation or throb.
Physics A variation in the amplitude of a wave, especially that which results from the superpositioning of two or more waves of different frequencies. When sound waves are combined, the beat is heard as a pulsation in the sound.
Music

a. A steady succession of units of rhythm.

b. A gesture used by a conductor to indicate such a unit.

A pattern of stress that produces the rhythm of verse.
A variable unit of time measuring a pause taken by an actor, as for dramatic effect.

a. The area regularly covered by a reporter, a police officer, or a sentry: television's culture beat.

b. The reporting of a news item obtained ahead of one's competitors.

often Beat A member of the Beat Generation.
adjective
Informal Worn-out; fatigued.
often Beat Of or relating to the Beat Generation.
Phrasal Verbs:
beat off
To drive away.
Vulgar Slang
To masturbate.
beat out
Baseball
To reach base safely on (a bunt or ground ball) when a putout is attempted.
Origin of beat
Middle English
beten
from
Old English
bēaten
; see
bhau-
in Indo-European roots.
---
beat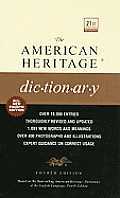 beat
baste
3
batter
1
belabor
buffet
2
hammer
lambaste
pound
2
pummel
thrash
These verbs mean to hit heavily and repeatedly with violent blows:
was mugged and beaten; basted him with a stick; was battered in the boxing ring; rioting students belabored by police officers; buffeted him with her open palm; hammered the opponent with his fists; lambasted every challenger; troops pounded with mortar fire; pummeled the bully soundly; thrashed the thief for stealing the candy.
See Also Synonyms at
defeat
.
---

---