condemn

con·demn
verb
The definition of condemn is to state that someone or something is wrong or evil or to sentence to punishment.

An example of condemn is to announce that a person is guilty of murder.
An example of condemn is to sentence a murderer to life in prison.
---
condemn
to pass an adverse judgment on; disapprove of strongly; censure

to declare to be guilty of wrongdoing; convict
to pass judicial sentence on; inflict a penalty upon
to doom

to take (private property) for public use by the power of eminent domain; expropriate
to declare unfit for use or service: to condemn a slum tenement
Origin of condemn
Middle English
condempnen
from Old French
condemner
from Classical Latin
condemnare
from
com-,
intensive +
damnare,
to harm, condemn: see damn
---
condemn
transitive verb
con·demned, con·demn·ing, con·demns
To express strong disapproval of: condemned the needless waste of food. See Synonyms at criticize.
To pronounce judgment against; sentence: condemned the felons to prison.
To judge or declare to be unfit for use or consumption, usually by official order: condemn an old building.
To force (someone) to experience, endure, or do something: "Those who cannot remember the past are condemned to repeat it" ( George Santayana )
To lend credence to or provide evidence for an adverse judgment against: were condemned by their actions.
Law To appropriate (property) for public use.
Origin of condemn
Middle English
condemnen
from
Old French
condemner
from
Latin
condemnāre
com-
intensive pref.
; see
com-
.
damnāre
to sentence
(
from
damnum
penalty
)
Related Forms:
con·dem′na·to′ry

adjective
con·demn′er con·dem′nor

noun
---
condemn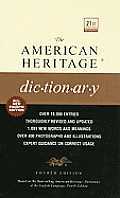 condemn
damn
doom
sentence
These verbs mean to determine the punishment or destiny of one found to be guilty or undeserving:
condemned the dissident to hard labor; damned the murderer to everlasting misery; an attempt that was doomed to failure; sentenced the traitor to life in prison.
See Also Synonyms at
criticize
.
---

Verb
(third-person singular simple present condemns, present participle condemning, simple past and past participle condemned)
To confer some sort of eternal divine punishment upon.
To adjudge (a building) as being unfit for habitation.

The house was condemned after it was badly damaged by fire.

To scold sharply; to excoriate the perpetrators of.

The president condemns the terrorist.
The president condemns the terrorist attacks.

To judicially pronounce (someone) guilty.
To determine and declare (property) to be assigned to public use. See eminent domain
To adjudge (food or drink) as being unfit for human consumption.
(law) To declare (a vessel) to be forfeited to the government, to be a prize, or to be unfit for service.
---
condemn - Legal Definition
v
To expropriate private property, usually land, for public use. See also appropriation and eminent domain.
To adjudge someone guilty of a crime or to impose sentence, especially a severe penalty such as death or life imprisonment.
To adjudge something, often a building, to be illegal, unfit for public use, or a hazard to the public and order it to be destroyed.
---