corrupt

cor·rupt
adjective
The definition of corrupt is dishonest or deteriorated.

An example of corrupt used as an adjective is a corrupt business which means a business that cheats customers.
verb
Corrupt means to destroy someone's honesty or hurt someone's morals.

An example of to corrupt is for a person to expose his younger sibling to alcohol.
---
corrupt
Obs.

changed from a sound condition to an unsound one; spoiled; contaminated; rotten
deteriorated from the normal or standard; specif.,

morally unsound or debased; perverted; evil; depraved
taking bribes; venal
containing alterations, errors, or admixtures of foreignisms: said of texts, languages, etc.
Origin of corrupt
Middle English from Classical Latin
corruptus,
past participle of
corrumpere,
to destroy, spoil, bribe from
com-,
together +
rumpere,
to break: see rupture
to make or become corrupt
---
corrupt
adjective
Marked by immorality and perversion; depraved.
Venal or dishonest: a corrupt mayor.
Containing errors or alterations, especially ones that prevent proper understanding or use: a corrupt translation; a corrupt computer file.
Archaic Tainted; putrid.
verb
cor·rupt·ed, cor·rupt·ing, cor·rupts
verb
transitive
To ruin morally; pervert: "The argument that modern life consists of a menu of horrors by which we are corrupted … is a founding idea of the critique of modernity" ( Susan Sontag )
To destroy or subvert the honesty or integrity of, as by offering bribes: "Our politics has been corrupted by money and suffused with meanness" ( Peter Edelman )

a. To cause to become rotten; spoil: "There was a strange smell in the room, high and slightly sweet, like perfume corrupted in the bottle" ( Bella Bathurst )

b. Archaic To render impure; contaminate.

a. To alter from original or proper form: "Strangers named them the Chippewa, which was corrupted to Ojibway" ( Paul Theroux )

b. Computers To damage (data) in a file or on a disk.
verb
intransitive
To become corrupt.
Origin of corrupt
Middle English
from
Latin
corruptus
past participle of
corrumpere
to destroy
com-
intensive pref.
; see
com-
.
rumpere
to break
; see
reup-
in Indo-European roots.
Related Forms:
cor·rupt′er cor·rup′tor

noun
---
corrupt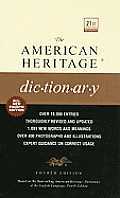 corrupt
debase
debauch
deprave
pervert
vitiate
These verbs mean to ruin utterly in character or quality:
was corrupted by limitless power; debased himself by pleading with the captors; a youth debauched by drugs and drink; indulgence that depraves the moral fiber; perverted her talent by putting it to evil purposes; a proof vitiated by a serious omission.
---

Adjective
(comparative more corrupt, superlative most corrupt)
In a depraved state; debased; perverted; morally degenerate; weak in morals.

The government here is corrupt, so we'll emigrate to escape them.

Abounding in errors; not genuine or correct; in an invalid state.

The text of the manuscript is corrupt.
It turned out that the program was corrupt - that's why it wouldn't open.
Usage notes
Nouns to which "corrupt" is often applied: practice, state, country, nation, regime, city, government, person, man, politician, leader, mayor, judge, member, minister, file, database, document, woman.
Verb
(third-person singular simple present corrupts, present participle corrupting, simple past and past participle corrupted)
To make corrupt; to change from good to bad; to draw away from the right path; to deprave; to pervert.

Don't you dare corrupt my son with those disgusting pictures!

To debase or render impure by alterations or innovations; to falsify.

to corrupt language, or a holy text

To waste, spoil, or consume; to make worthless.
Origin
From Middle English corrupten, from Old French corropt, from Latin corruptus, past participle of corrumpō, corrumpere ("to destroy, ruin, injure, spoil, corrupt, bribe"), from com- ("together") + rumpere ("to break in pieces").
---