extremity

ex·trem·i·ty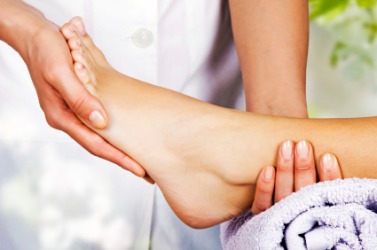 A foot is an extremity.
noun
The definition of an extremity is a limb of the body, the outer part of something, or a state of danger.

An example of an extremity is a foot.
---
extremity
noun
pl.
-·ties
the outermost or utmost point or part; end
the greatest degree
a state of extreme necessity, danger, etc.

Archaic

the end of life; dying
an extreme measure; severe or strong action: usually used in pl.

a body limb
[pl.] the hands and feet
Origin of extremity
Middle English and Old French
extremite
from Classical Latin
extremitas
from
extremus
: see extreme
---
extremity
noun
pl.
ex·trem·i·ties
The outermost or farthest point or portion: at the extremity of the peninsula.
The greatest or utmost degree: the extremity of despair.
Grave danger, necessity, or distress: people in extremity.
An extreme or severe measure: had to resort to extremities in the crisis.

a. A bodily limb: She is in a wheelchair because of weakness of the lower extremities.

b. extremities The hands and feet: Frostbite affects the extremities first.
---
extremity

Noun
(plural extremities)
---