fidelity

fi·del·i·ty
noun
Fidelity is defined as being loyal or faithful, or an accurate copy.

When a worker is unfailingly loyal to a company, this is an example of fidelity.
When a man and a wife are faithful to each other and do not have extramarital sex, this is an example of fidelity.
When a document is copied exactly, this is an example of fidelity.
---
fidelity
noun
pl.
-·ties
faithful devotion to duty or to one's obligations or vows; loyalty; faithfulness
accuracy of a description, translation, etc. or of the reproduction of sound, an image, etc.
Origin of fidelity
Middle English
fidelite
from Old French from Classical Latin
fidelitas
from
fidelis
, faithful, trusty from
fides
, faith
---
fidelity
noun
pl.
fi·del·i·ties
a. Faithfulness to obligations, duties, or observances.

b. The condition or behavior of engaging in sex only with one's spouse or only with one's partner in a sexual relationship.

Exact correspondence with fact or with a given quality, condition, or event; accuracy: the fidelity of the movie to the book.
The degree to which an electronic system accurately reproduces the sound or image of its input signal.
Origin of fidelity
Middle English
fidelite
from
Old French
from
Latin
fidēlitās
from
fidēlis
faithful
from
fidēs
faith
; see
bheidh-
in Indo-European roots.
---
fidelity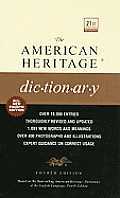 fidelity
allegiance
fealty
loyalty
These nouns denote faithfulness.
Fidelity
implies the unfailing fulfillment of one's duties and obligations and strict adherence to vows or promises:
fidelity to one's spouse.
Allegiance
is faithfulness considered as a duty:
"I know no South, no North, no East, no West, to which I owe any allegiance᠁ The Union, Sir, is my country"
(Henry Clay).
Fealty,
once applied to the obligation of a tenant or vassal to a feudal lord, now suggests faithfulness that one has pledged to uphold:
swore fealty to the laws of that country.
Loyalty
implies a steadfast and devoted attachment that is not easily turned aside:
loyalty to an oath; loyalty to one's family.
---

Origin
15th century, from Middle French fidélité, from Latin fidēlitās, from fidēlis ("faithful"), from fidēs ("faith, loyalty") (English faith), from Proto-Indo-European *bʰidʰ-, zero-grade of Proto-Indo-European *bʰeydʰ- ("to command, to persuade, to trust") (English bide).
---
fidelity - Computer Definition

The extent to which an electronic device or process faithfully reproduces audio or visual information. Hi-fi, for example, is high fidelity.
---