fish

fish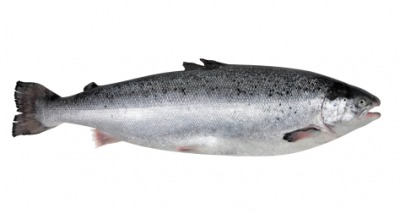 This salmon is a fish.
noun
The definition of a fish is an animal that lives in the water and breathes through gills.

An example of a fish is salmon.
verb
To fish is defined as to try and obtain information or to catch animals that live in the water, such as salmon.

An example of fish is when you ask questions to try to find out a secret.
An example of fish is when you try to catch salmon using a pole and bait.
---
fish
noun
pl.
any of three classes (jawless, cartilaginous, and bony fishes) of coldblooded vertebrate animals living in water and having fins, permanent gills for breathing, and, usually, scales

loosely

any animal living in water only, as a dolphin, crab, or oyster: often used in comb.: shellfish, jellyfish
the flesh of a fish used as food

Informal

a person thought of as like a fish, as in being easily lured by bait, lacking intelligence or emotion, etc.
Origin of fish
Middle English from Old English
fisc
, akin to German
fisch
, Dutch
visch
from Indo-European base an unverified form
pisk-
from source Classical Latin
piscis
to catch or try to catch fish, or shrimps, lobsters, etc.
to try to get something indirectly or by cunning: often with for
to grope: often with for
Origin of fish
OE
fiscian
to catch or try to catch fish, shrimps, etc. in: to fish a stream
to get by or as by fishing
to grope for, find, and bring to view: often with out or up: to fish a coin from one's pocket

Naut.

to pull (an old-fashioned anchor) to the gunwale, as from the cathead, preparatory to securing it
of fish or fishing
selling fish
bigger fish to fry
other, more important things to attend to
drink like a fish
to drink heavily, esp. alcoholic liquor
fish in troubled waters
to try to gain something by taking advantage of a confused or troubled situation
fish or cut bait
to proceed energetically with a task or give it up altogether
fish out
to deplete the stock of fish in (a lake, etc.)
like a fish out of water
out of one's element; in a situation or surroundings not suited to one
neither fish nor fowl
not belonging to a distinct or recognizable category or class
the Fishes
Pisces, the constellation and twelfth sign of the zodiac
Fish
---
fish
noun
pl.
fish,
or
fish·es
Any of numerous cold-blooded aquatic vertebrates characteristically having fins, gills, and a streamlined body and including the bony fishes, such as catfishes and tunas, and the cartilaginous fishes, such as sharks and rays.
Any of various jawless aquatic craniates, including the lampreys and hagfishes.
The flesh of such animals used as food.
Informal A person, especially one considered deficient in something: a poor fish.
verb
fished, fish·ing, fish·es
verb
intransitive
To catch or try to catch fish.
To look for something by feeling one's way; grope: fished in both pockets for a coin.
To seek something in a sly or indirect way: fish for compliments.
verb
transitive
a. To catch or try to catch (fish).

b. To catch or try to catch fish in: fish mountain streams.

To catch or pull as if fishing: deftly fished the corn out of the boiling water.
Phrasal Verbs:
fish out
To deplete (a lake, for example) of fish by fishing.
Origin of fish
Middle English
from
Old English
fisc
---
fish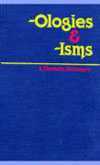 anadromous
a term describing fish that migrate upriver to spawn.
catadromous
a term describing fish that migrate downriver to spawn.
halieutics
1
. the activity of fishing.
2
. a work on fishing. —
halieutic
,
adj.
ichthyism
a toxic condition caused by toxic fish roe.
ichthyolatry
the worship of fish or of fish-shaped idols.
ichthyology
1
. the branch of zoology that studies fishes.
2
. a zoological treatise on fish. —
ichthyologist
,
n
. —
ichthyological
,
adj.
ichthyomancy
a form of divination involving the heads or entrails of fish.
ichthyomania
an abnormal love of fish.
ichthyophagy
the practice of eating or subsisting on fish. —
ichthyophagist
,
n
. —
ichthyophagous
,
adj.
ichthyophobia
1
. a ritual avoidance of fish, especially under the pressure of taboo.
2
. an abnormal fear of fish.
ichthyosis
a dermatologie condition in which the skin resembles fish scales. —
ichthyotic
,
adj.
ichthyotomy
the anatomical structure of fishes and its study. —
ichthyotomist
,
n.
—
ichthyotomic
,
adj.
piscary
the right of one person to fish in waters belonging to another. See also
law
.
piscatology
Rare.
the art or science of fishing.
piscatorian, piscatorialist
an angler or fisherman.
pisciculture
the breeding of fish, as a hobby or for scientific or commercial purposes. —
pisciculturist
,
n.
—
piscicultural
,
adj.
planktology, planktonology
the branch of biology that studies plankton, especially as the sustenance of planktivorous fish.
Waltonian
1
. a keen angler or fisherman, after Izaak Walton (1593-1683), English author of
The Compleat Angler.
2
. an admirer of the works of Izaak Walton. —
Waltonian
,
adj.
---
fish

Noun
(countable and uncountable, plural fish or fishes)
(countable) A cold-blooded vertebrate animal that lives in water, moving with the help of fins and breathing with gills.

Salmon is a fish.
God created all the fishes of the world.
God created all the fish of the world.
We have many fish in our aquarium.

(possibly archaic) Any animal that lives exclusively in water.
(uncountable) The flesh of the fish used as food.

The seafood pasta had lots of fish but not enough pasta.

(countable) A period of time spent fishing.

The fish at the lake didn't prove successful.

(countable) An instance of seeking something.

Merely two fishes for information told the whole story.

(uncountable, derogatory, slang) A woman.
(countable, slang) An easy victim for swindling.
(countable, poker slang) A bad poker player.
(countable, nautical) A makeshift overlapping longitudinal brace, originally shaped roughly like a fish, used to temporarily repair or extend a spar or mast of a ship.
(countable, nautical) A torpedo.
(zoology) A polyphyletic grouping of the following extant taxonomic groups:

Class Petromyzontida, the lampreys (no jaw)
Within infraphylum Gnathostomata (jawed vertebrates (also including Tetrapoda)

Class Chondrichthyes, cartilaginous fish such as sharks and rays
Superclass Osteichthyes, bony fish.
Usage notes
The collective plural of fish is always fish in the UK; in the US, fishes is encountered as well. When referring to two or more kinds of fish, the plural is fishes.
Origin
From Middle English, from Old English fisc, from Proto-Germanic *fiskaz (compare West Frisian/Swedish fisk, Dutch vis, German Fisch), from Proto-Indo-European *pik̑sk̑os, *pisḱ- (compare Irish iasc, Latin piscis, Russian пискарь (piskárĭ) 'groundling', Sanskrit picchā 'calf (leg)', picchila, picchala 'slimy, slippery').
Verb
(third-person singular simple present fishes, present participle fishing, simple past and past participle fished)
(intransitive) To try to catch fish, whether successfully or not.
To try to find something other than fish in (a body of water).

They fished the surrounding lakes for the dead body.

(intransitive) To attempt to find or get hold of an object by searching among other objects.

Why are you fishing through my things?
He was fishing for the keys in his pocket.

(intransitive, followed by "around") To attempt to obtain information by talking to people.

The detective visited the local pubs fishing around for more information.

(figuratively, followed by "for") To attempt to gain.

The actors loitered at the door, fishing for compliments.

(nautical) To repair a spar or mast using a brace often called a fish (see NOUN above).
Initialism
(genetics) fluorescent in-situ hybridization; a technique used to identify whether a DNA sample has a specific sequence.
---
fish - Computer Definition
---