generic

ge·ner·ic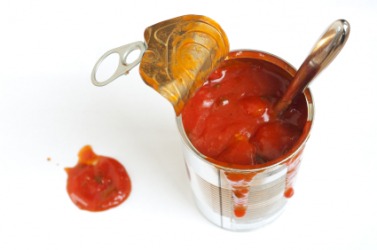 A generic can of soup.
adjective
The definition of generic is something without a brand name.

An example of generic is the type of soap with a store's label that says "soap," but without a brand name.

Generic means something doesn't have any distinct qualities.

An example of generic is a general business plan that doesn't have any distinctive details.
noun
Generic is defined as a product without a brand name.

An example of a generic is the can of soup with a brand issued by the grocery store.
---
generic
of, applied to, or referring to a whole kind, class, or group; inclusive or general
without a brand name
without individual character or distinctive characteristics

Biol.

of or characteristic of a genus
Origin of generic
Medieval Latin
genericus
: see genus and -ic
a product, as a drug or grocery item, without a brand name
---
generic
adjective
a. Relating to or descriptive of an entire group or class: Cancer is a generic term for a group of diseases in which cells proliferate wildly.

b. Lacking specificity; general: made some generic remarks about how to save for retirement.

Biology Of or relating to a genus.

a. Relating to or being a product that is sold or distributed without any brand name or without a widely known brand name, especially as a discount alternative to a name-brand product: generic soap.

b. Relating to or being the official nonproprietary name of a drug, under which it is licensed and identified by the manufacturer.

Grammar Specifying neither masculine nor feminine gender: generic nouns like

waitperson

and

executive.
noun
A product or substance sold under or identified by a generic name.
A wine that is a blend of several grape varieties and does not carry the name of any specific grape.
Origin of generic
From
Latin
genus
gener-
kind
; see
genə-
in Indo-European roots.
Related Forms:
gen′e·ric′i·ty ge·ner·ic·ness

noun
---
generic

---
generic - Legal Definition
adj
In trademark law, a term or phrase that is merely descriptive and cannot be trademarked; with pharmaceuticals or other products, a non-trademarked equivalent offered in competition against a brand-name product.
---