love

love
This little girl loves her mother.
noun
The definition of love is a feeling of deep affection, passion or strong liking for a person or thing.

Origin of the Word "Love"

Comes from the Middle English word luf, derived from the Old English word "lufu." This is akin to Old High German, "luba," and another Old English word, lēof, which means 'dear'.

Another word related to love, "lubere" or "libere," comes to us from the Romans. This Latin word means 'to please'.

In all words related to the word love, roots relating to dear, pleasing, and cherished may be found, hinting at the deeper transcendent meaning of the modern word.

Ancient Greece: Levels of Love Emotion

Agape - Means love in modern day Greek, but in ancient times referred to a pure love without sexual connotations
Eros - Includes passionate love full of desire and longing
Philia - Mentioned by Aristotle, meant a dispassionate, virtuous and unselfish love
Xenia - Includes hospitality, and refers to a type of love most would consider charity or giving.

An example of love is what a mother feels when looking at her sleeping baby.
An example of love is what a husband feels when his wife winks at him from across the room.
An example of love is what friends feel when sharing a beautiful moment together.
An example of love is among family members; familial love, or love based on kinship ties.
An example of love is love of neighbor, based on the Christian teaching of expressing concern and charity for all people.
An example of love is love of country, or patriotism.
An example of love is love of God, or expressive love for a deity or deities.
verb
Love is defined as to show or have deep attraction, affection or emotional attachment to a person, people or thing.

An example of love is showering someone with kisses.
An example of love is greeting a good friend with a big hug.
An example of love is watching an amazing dancer dance.
---
love
a deep and tender feeling of affection for or attachment or devotion to a person or persons
an expression of one's love or affection: give Mary my love
a feeling of brotherhood and good will toward other people

strong liking for or interest in something: a love of music
the object of such liking

a strong, usually passionate, affection of one person for another, based in part on sexual attraction
the person who is the object of such an affection; sweetheart; lover

sexual passion
sexual intercourse

Origin of love

< phr. play for love, i.e., play for no stakes

Tennis

a score of zero

Theol.

God's tender regard and concern for all human beings
devotion to and desire for God as the supreme good, that all human beings have

[L-]

Myth.

Cupid, or Eros, as the god of love

Rare

Venus
Origin of love
Middle English from Old English
lufu
, akin to Old High German
luba
, Gothic
lubo
from Indo-European base an unverified form
leubh-
, to be fond of, desire from source libido, lief, lust
transitive verb
loved

,

lov′ing
to feel love for
to show love for by embracing, fondling, kissing, etc.
to delight in; take pleasure in: to love books
to gain benefit from: a plant that loves shade
to feel the emotion of love; be in love
fall in love (with)
to begin to feel love, esp. romantic love, (for)
for love
as a favor or for pleasure; without payment
for the love of
for the sake of; with loving regard for
a mild exclamation of surprise, exasperation, etc., used in the phrases for the love of God (or Christ, Pete, etc.)
in love (with)
feeling love, esp. romantic love, (for); enamored (of)
make love
Old-fashioned

to woo; court
to embrace, kiss, etc. as lovers do
to have sexual intercourse
no love lost between
no liking or affection existing between
---
love
noun
A strong feeling of affection and concern toward another person, as that arising from kinship or close friendship.
A strong feeling of affection and concern for another person accompanied by sexual attraction.

a. A feeling of devotion or adoration toward God or a god.

b. A feeling of kindness or concern by God or a god toward humans.

c. often Love Christianity Charity.

a. Sexual desire or activity: the pleasures of love; a night of love.

b. An instance of being in love: Teenage loves can be as fleeting as they are intense.

a. A person for whom one has strong feelings of affection: She met her new love at the restaurant.

b. Used as a term of endearment for such a person.

An intense emotional attachment to something, as to a pet or treasured object.
An expression of one's affection: Send him my love.

a. A strong predilection or enthusiasm: a love of language; love for the game of golf.

b. The object of such an enthusiasm: The outdoors is her greatest love.

Love Mythology Eros or Cupid.
Sports A score of zero, as in tennis.
verb
loved, lov·ing, loves
verb
transitive
To feel love for (a person): We love our parents. I love my friends.
To feel sexual love for (a person).

a. To feel devotion to (God or a god).

b. To feel or show kindness or concern to (a person). Used of God or a god.

To have an intense emotional attachment to: loves his house.

a. To embrace or caress: They were loving each other on the sofa.

b. To have sexual intercourse with.

To like or desire enthusiastically: loves swimming.
To thrive on; need: The cactus loves hot, dry air.
verb
intransitive
To feel love or sexual love for another.
Origin of love
Middle English
from
Old English
lufu
; see
leubh-
in Indo-European roots.
---
love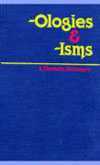 free-lovism
the doctrine or practice of having sexual relations without marriage or any other commitment to an obligation.
inamorata
a female lover or a woman who is loved.
inamorato
a male lover or a man who is loved.
philauty
Obsolete
, self love; an excessive regard for oneself.
philostorgy
Obsolete
, natural love or affection.
---
love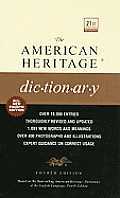 love
affection
devotion
fondness
infatuation
These nouns denote feelings of warm personal attachment or strong attraction to another person.
Love
is the most intense:
marrying for love.
Affection
is a less ardent and more unvarying feeling of tender regard:
parental affection.
Devotion
is earnest, affectionate dedication and implies selflessness:
teachers admired for their devotion to children.
Fondness
is strong liking or affection:
a fondness for small animals.
Infatuation
is foolish or extravagant attraction, often of short duration:
lovers blinded to their differences by their mutual infatuation.
---

---