media

Me·di·a
noun
The definition of media is the plural of medium, or ways to communicate information.

History of Media

Newspaper - The first newspaper in America was released in Boston in 1690.

Radio - Radio, first commercially broadcasted in the U.S. in 1920, provided content and data in a way that was before unheard of. Actors on the radio could tell stories or broadcast serials that listeners would tune in regularly to hear.
Television - With the 1936 launch of the British Broadcasting Corporation (BBC), the public could watch the news for themselves and could be entertained by the pictures and actors.
Movies - Screen actors became spokespersons for products being bought in grocery stores and department stores.
Wireless - During the 1990's and 2000s, media began to take on a whole new meaning with the advent of the Internet. The world is now nearly totally wireless. Information - videos, movies, music, pictures, people - can be accessed from anywhere, at anytime, with wireless phones, modems, or computers the size of note pads.

An example of media are materials used in the fine arts such as paint and clay.
An example of media is The New Yorker magazine.
An example of media are CDs and DVDs.
An example of media are newspapers, television, radio, printed matter, Internet information and advertising.
---
media
the media
[usually with sing. v.] all the means of communication, as newspapers, radio, and TV, that provide the public with news, entertainment, etc., usually along with advertising
noun
pl.
-·diae·
Anat.

the middle coat of the wall of a blood or lymph vessel

Origin of media

LL, used by Priscian for L littera media, intermediate letter: so named as medial between aspirates and tenues

Historical, Phonet.

a voiced stop
Origin of media
Modern Latin from feminine of Classical Latin
medius
, middle: see mid
Media
ancient kingdom in the part of SW Asia that is now NW Iran: cap. Ecbatana
---
media
noun
A plural of
medium
See Usage Note at
medium
.
noun
Linguistics See medial.
The middle, often muscular layer of the wall of a blood vessel.
Origin of media
Late Latin
from
Latin
feminine of Latin
medius
middle
; see
medium
.
Media
An ancient country of southwest Asia in present-day northwest Iran. Settled by an Indo-European people, it became part of the Assyrian Empire and was conquered c. 550 BC by Cyrus the Great, who added it to the Persian Empire.
Related Forms:
---
media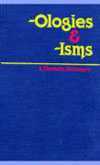 See also language style; radio.
feuilletonism
1.
the practice among European newspapers of allowing space, usually at the bottom of a page or pages, for fiction, criticism, columnists, etc.
2.
the practice of writing critical or familiar essays for the feuilleton pages.
—feuilletonist
,
n.
journalese
language typical of journalists and newspapers or magazines, characterized by use of neologism and unusual syntax. Also called
newspaperese.
journalism
1.
the occupation of reporting, writing, editing, photographing, or broadcasting news.
2.
the occupation of running a news organization as a business.
3.
the press, printed publications, and their employees.
4.
an academie program preparing students in reporting, writing, and editing for periodicals and newspapers.
—journalist
,
n.
— journalistic
,
adj.
kinescope
1.
a type of cathode-ray tube used in the reception of television images.
2.
a recording of a television program on motion-picture film.
kinetophone
an apparatus for projecting sound and pictures by a combination of a phonograph and a kinetoscope.
kinetoscope
an early apparatus for producing a moving picture. See also
instruments
. Cf.
kinetophone
.
newspaperese
journalese.
periodicalist
a person who publishes or writes for a periodical.
photojournalism
a form of journalism in which photographs play a more important part than written copy.
—photojournalist
,
n.
propagandism
1.
the action, practice, or art of propagating doctrines, as in the Society for the Propagation of Christian Knowledge.
2.
the deliberate spreading of information or ideas to promote or injure a cause, nation, etc.
—propagandist
,
n.
—propagandistic
,
adj.
reportage
1.
the act or process of reporting news.
2.
an account of a current or historical event, not appearing in conventional news media, written in a journalistic style.
sensationalism
the act of shocking or intent to shock, especially through the media; the practice of using startling but superficial efïects, in art, literature, etc., to gain attention. See also
literary style
;
philosophy
.
—sensationalist
,
n.
---
media

Noun
(plural mediae)
(anatomy) The middle layer of the wall of a blood vessel or lymph vessel which is composed of connective and muscular tissue.
Usage notes
Not to be confused with medium.
Noun
plural form of medium
(often used as uncountable, though such use is proscribed) Means and institutions for publishing and broadcasting information.

As a result of the rise of, first, television news and entertainment media and, second, web-based media, traditional print-based media has declined in popularity.

(usually with a definite article; often used as uncountable, though such use is proscribed) The journalists and other professionals who comprise the mass communication industry.

Some celebrities dislike press conferences, where the media bombards them with questions.
---
media - Computer Definition
(1) Materials that hold data in any form or that allow data to pass through them, including paper, transparencies, multipart forms, hard, floppy and optical discs, magnetic tape, wire, cable and fiber. Media is the plural of "medium."
(2) Any form of information, including music and movies. May also refer to CDs, DVDs, videotapes and other prerecorded material. See multimedia.
(3) The trade press (magazines, newspapers, etc.). See electronic media.
---