music

mu·sic
noun
Music is a form of art that combines vocal or instrumental sounds to create a composition.

Facts About Music

Music may help you think better, analyze matters faster, and work more efficiently.
Studies have shown that music triggers notable improvements in a student's academic skills when they listen to certain types of music while they are studying.
Music stimulates the areas of the brain that are responsible for your thinking, planning, and analyzing, thereby improving your organizational skills and making you more capable of handling challenging math problems.
Music with stronger beats causes brain waves to resonate in such a way that is in sync with the music. This brings about higher levels of alertness and concentration.
Music can cause an increase in serotonin levels thereby creating positive effects on the brain cells that control memory power, learning, mood, sleep functions, body temperature regulation mechanisms, sexual desires, and other processes.
Modern and alternative treatments have began to embrace music's effects by making use of music therapy to treat depression, ADD, seizures, premature infancy and insomnia.
Music can stay in your head long after hearing it. Called an "earworm," this is caused by a stimulation of the brain's auditory cortex that fills in parts of a song that you have heard before and "plays" the song in your brain.

An example of music is rock and roll.
---
music
the art and science of combining vocal or instrumental sounds or tones in varying melody, harmony, rhythm, and timbre, esp. so as to form structurally complete and emotionally expressive compositions
the sounds or tones so arranged, or the arrangement of these
any rhythmic sequence of pleasing sounds, as of birds, water, etc.

a particular form, style, etc. of musical composition or a particular class of musical works or pieces: folk music
the body of musical works of a particular style, place, period, or composer

the written or printed score of a musical composition
ability to respond to or take pleasure in music: no music in his soul
Origin of music
Middle English
musike
from Old French
musique
from Classical Latin
musica
from Classical Greek
mousik?
(
techn?
), musical (art), origin, originally an art of the Muses from
mousa,
Muse
face the music
Slang
to accept the consequences of one's actions, however unpleasant
set to music
to compose music for (a poem, etc.)
---
music
noun
The art of arranging sounds in time so as to produce a continuous, unified, and evocative composition, as through melody, harmony, rhythm, and timbre.
Vocal or instrumental sounds possessing a degree of melody, harmony, or rhythm.

a. A musical composition.

b. The written or printed score for such a composition.

c. Such scores considered as a group: We keep our music in a stack near the piano.

A musical accompaniment.
A particular category or kind of music.
An aesthetically pleasing or harmonious sound or combination of sounds: the music of the wind in the pines.
Origin of music
Middle English
musike
from
Old French
musique
from
Latin
mūsica
from
Greek
mousikē (tekhnē)
(art) of the Muses
feminine of
mousikos
of the Muses
from
Mousa
Muse
; see
men-
1
in Indo-European roots.
---
music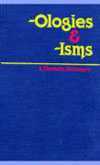 See also art; performing; phonograph records; songs and singing; sound; tuning.
agogics
the theory that accent within a musical phrase can also be expressed by modifying the duration of certain notes rather than only by modifying dynamic stress.
—agogic
,
adj.
atonalism
1.
the composition of music without a definite key; dodecaphony.
2.
the music so written. Also
atonality
.
—atonalist
,
n.
— atonal, atonalistic
,
adj.
choralism
1.
the techniques of choral singing.
2.
the composition of music for chorus illustrative of a cognizance of choral techniques and the possibilities and limitations of choral singing.
—choralistic
,
adj.
chromaticism
the use of the chromatic scale or chromatic halftones in musical compositions. Cf.
diatonicism
.
citharist, kitharist
a performer on an ancient Greek form of lyre called a cithara.
contrapuntist
1.
a composer of music employing counterpoint figures, as fugues.
2.
a performer of music employing counterpoint figures. Also
contrapuntalist
.
diatonicism
the use of the diatonic scale of five whole tones and two halftones in the composition of music. Also
diatonism
. Cf.
chromaticism
.
dodecaphony, dodecaphonism
the composition of music employing the twelvetone scale. Also called
dodecatonality
,
atonality
.
—dodecaphonist
,
n.
—dodecaphonic
,
adj.
doxology
a short hymn expressing praise to God.
—doxological
,
adj.
ethnomusicology
1.
the study of the music of a particular region or people from the viewpoint of its social or cultural implications.
2.
the comparative study of the music of more than one such region or people.
—ethnomusicologist
,
n.
fuguism
1.
the composition of fugues.
2.
the performance of fugues.
—fuguist
,
n.
gambist
a performer on the viola da gamba.
Gregorianist
Obsolete,
a person versed in Gregorian chant. Also called
Gregorian
.
harmonist
a person skilled in the principles of harmony. See also
literature
homophony
1.
music in which one voice carries the melody, sometimes with a ehord accompaniment.
2.
Obsolete,
unison. Also called
monody
,
monophony
.
—homophonous
,
adj.
hymnody
1.
the singing of hymns; hymnology.
2.
the composition of hymns.
3.
a study of hymns and their composers.
4.
the preparation of expository material and bibliographies concerning hymns; hymnography.
—hymnodist
,
n.
kitharist
citharist.
lyrism
the act or art of playing the lyre.
—lyrist
,
n.
melodics
the branch of music theory that deals with melody.
melodist
a person who composes or sings melodies.
melodramaticism
the writing of romantic, sensational stage plays interspersed with songs and orchestral music.
—melodramatist
,
n.
—melodramatic
,
adj.
melomania
an abnormal liking for music and melody.
—melomaniac
,
n., adj.
—melomane
,
n.
metronome
an instrument for marking time in music, producing regular ticking sounds at a variety of settings.
—metronomic, metronomical
,
adj.
minstrelsy
1.
the art of minstrels.
2.
their occupation.
3.
a group of minstrels.
4.
a collection of their music and songs.
monophony
1.
music composed of a single melody with no accompaniment or harmony. Cf.
homophony
,
polyphony
.
2.
monody.
—monophonic
,
adj.
musicography
the science of musical notation.
musicology
the scholarly and scientific study of music, as in historical research, theory of composition, etc.
—musicologist
,
n.
—musicological
,
adj.
musicomania
a mania for music.
musicophile
a music lover.
musicophobia
an intense dislike of music.
nickelodeon
a juke-box, record-player, or player piano operated by the insertion of a nickel or other coin. See also
films
.
ophicleidist
a performer on the ophicleide, an instrument, developed from the wooden serpent in the brass section of the orchestra.
pandiatonicism
1.
the composition of music using all seven notes of the diatonic scale in a manner free from classical harmonie restrictions.
2.
the music written in this style.
—pandiatonic
,
adj.
pianism
the technique of playing the piano.
—pianist
,
n.
—pianistic
,
adj.
pianologue
a humorous performance at the piano, sometimes with a verbal accompaniment by the performer.
polyphonism
polyphony.
polyphony
the combination of a number of separate but harmonizing melodies, as in a fugue. Cf.
homophony. — polyphonic, polyphonous
,
adj.
polytonalism
the practice of using combinations of notes from two or more keys in writing musical compositions. Also
polytonality. — polytonalist
,
n.
—polytonal
,
adj.
psalmody
1.
the art, practice, or act of singing psalms in worship services.
2.
a collection of psalms.
—psalmodist
,
n.
—psalmodial, psalmodie, psalmodical
,
adj.
tetralogy
any series of four related works, literary, dramatic, operatic, etc.
threnody
song, musical composition, or literary work created to honor or commemorate the dead; a funeral song.
—threnodist
,
n.
—threnodic
,
adj.
tonalist
a composer who pays special attention to the tonal qualities of music. See also
art
.
verismo, verism
the artistic use of commonplace, everyday, and contemporary material in opera, especially some 20th-century Italian and French works, as
Louise.
—verist
,
n.
,
adj.
—veristic
,
adj.
Wagnerism
1.
the musical theory and practice of Richard Wagner, characterized by coordination of all musical and dramatic components, use of the leitmotif, and departure from the conventions of earlier Italian opera.
2.
influence or imitation of Wagner's style.
—Wagnerian
,
n., adj.
---