perseverance

per·se·ver·ance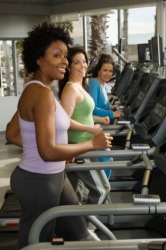 Adopting a healthy lifestyle takes dedication and perseverance.
noun
Perseverance is persistence in sticking to a plan.

An example of perseverance is working out for a two hours each day to lose weight.
---
perseverance
the act of persevering; continued, patient effort
the quality of one who perseveres; persistence
in Calvinism, the continuance in grace of people elected to eternal salvation
Origin of perseverance
Old French from Classical Latin
perseverantia
from
perseverans,
present participle of
perseverare:
see perseverate
---
perseverance
noun
Steady persistence in adhering to a course of action, a belief, or a purpose; steadfastness.
Christianity The Calvinistic doctrine that those who have been chosen by God will continue in a state of grace to the end and will finally be saved.
---
perseverance

---