politician

pol·i·ti·cian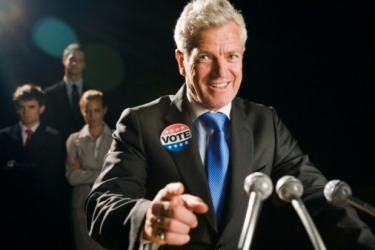 Politician
noun
The definition of a politician is someone with a position or skills in politics.

An example of a politician is a United States Senator.
---
politician
a person actively engaged in politics, esp. party politics, professionally or otherwise; often, a person holding or seeking political office: frequently used in a derogatory sense, with implications of seeking personal or partisan gain, scheming, opportunism, etc.
a person skilled or experienced in practical politics or political science
Origin of politician
politic + -ian
---
politician
noun
One who is actively involved or skilled in politics, especially one who holds a political office.
One who deceives or outmaneuvers others for personal gain: distrusted him as the office politician.
---
politician

Noun
(plural politicians)
---