silence

si·lence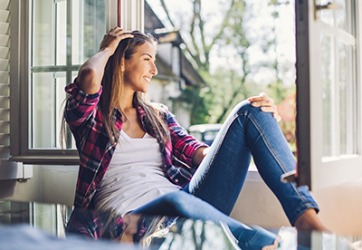 Lillie's favorite way to destress is to sit by the open window on sunny afternoons and soak in the silence.
noun
Silence is a complete absence of sound, or not talking, or not talking about a specific issue.

When everyone refuses to talk about a scandal, this is an example of a time when there is silence on the scandal.
When you are the only person in a church and there is no music, no foot steps or no sound at all, this is an example of silence.
verb
To silence is to cause someone to stop speaking, or to cause noise to stop.

When you cut someone off and make him be quiet, this is an example of a time when you silence him.
---
silence
the state or fact of keeping silent; a refraining from speech or from making noise
absence of any sound or noise; stillness
a withholding of knowledge or omission of mention: to note an author's silence on a point
failure to communicate, write, keep in touch, etc.
oblivion or obscurity
Origin of silence
Old French from Classical Latin
silentium
from
silens
: see silent
transitive verb
-·lenced

,

-·lenc·ing
to cause to be silent; still; quiet
to put down; repress
to put (enemy guns) out of action
---
silence
noun
The condition or quality of being or keeping still and silent.
The absence of sound; stillness.
A period of time without speech or noise.
Refusal or failure to speak out.
verb
transitive
si·lenced, si·lenc·ing, si·lenc·es
To make silent or bring to silence: silenced the crowd with a gesture.
To curtail the expression of; suppress: silencing all criticism; silenced their opponents.
Genetics To interfere with the expression of (a gene or gene segment) so that its biological function is suppressed.
Origin of silence
Middle English
from
Old French
from
Latin
silentium
from
silēns
silent-
present participle of
silēre
to be silent
---
silence

Noun
(usually uncountable, plural silences)
The act of refraining from speaking.

"You have the right to silence," said the police officer.

Form of meditative worship practiced by the Society of Friends (Quakers); meeting for worship.

During silence a message came to me that there was that of God in every person.
Verb
(third-person singular simple present silences, present participle silencing, simple past and past participle silenced)
To make (someone or something) silent.

Can you silence the crowd, so we can start the show?

(Molecular biology) To block gene expression.
Origin
From Old French silence.
---