stain

stain
noun
The definition of a stain is a spot, a moral wrongdoing, or something used to add color.

An example of a stain is grease on a shirt.
An example of a stain on a politician's record is when he is caught stealing from the city budget.
An example of a stain is a box of fabric dye which can be used to turn a white shirt into a blue shirt.
verb
Stain is defined as to dirty, dishonor or to apply some sort of coloring.

An example of stain is to spill sauce on your shirt.
An example of stain is to bring shame upon a family by doing something illegal.
An example of stain is to add a paint to a redwood fence to protect it from the weather.
---
stain
to spoil the appearance of by patches or streaks of color or dirt; discolor; spot
to bring shame upon (someone's character, reputation, etc.); taint; disgrace; dishonor
to change the appearance of (wood, glass, etc.) by applying a dye, pigment, etc.
to treat (material for microscopic study) with a coloring matter that facilitates study, as by making transparent parts visible or by producing a different effect upon different structures or tissues
Origin of stain
Middle English
stainen
, aphetic from
disteinen,
distain: sense and form influenced, influence by Old Norse
steinn,
color, literally , stone (hence, mineral pigment)
to impart or take a color or stain
a discoloration, streak, or spot resulting from staining
a moral blemish; dishonor; guilt; taint: a stain on one's reputation
a substance used to impart color in staining; specif.,

a dye or pigment in solution, esp. one that penetrates a wood surface
a dye used to stain material for microscopic study
---
stain
verb
stained, stain·ing, stains
verb
transitive
To discolor, soil, or spot: The spilled juice stained the carpet.
To bring into disrepute; taint or tarnish: The scandal stained the mayor's reputation.
To change the color of (a piece of wood, for example) by applying a stain.
To treat (a specimen for the microscope) with a reagent or dye in order to identify cell or tissue structures or microorganisms.
verb
intransitive
To produce or receive discolorations: upholstery that stains easily.
noun
A discolored or soiled spot or smudge: a stain that was difficult to scrub out.
A diminishment of one's moral character or good reputation by being associated with something disgraceful.
A liquid substance applied especially to wood that penetrates the surface and imparts a rich color.
A reagent or dye used for staining microscopic specimens.
Origin of stain
Middle English
steinen
partly from
Old French
desteindre
desteign-
to deprive of color
(
des-
dis-
) (
teindre
to dye
) (
from
Latin
tingere
)
and partly from
Old Norse
steina
to paint
Related Forms:
---
stain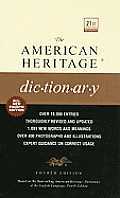 ---

---